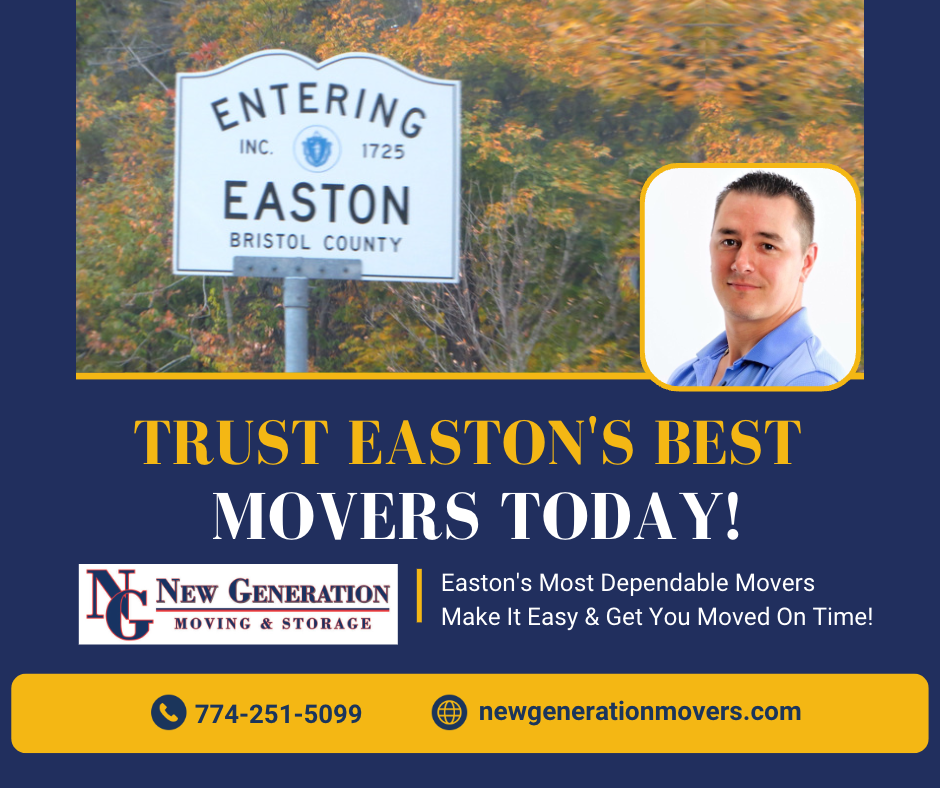 Easton are you Ready to move?
Follow Us On Social media!
Reliable Moving Services in Easton, Massachusetts
Get a Quote Now
New Generation Moving & Storage: Reliable, Dependable, and Efficient
Hassle-Free Moving
If you're planning a move to or from Easton, Massachusetts, trust the experienced professionals at New Generation Moving & Storage to make your move smooth and hassle-free. As a locally owned and operated business, we take pride in our extensive knowledge of the Easton area and its people, allowing us to offer reliable and efficient moving services to our clients.
We Do It All
Our team of experienced movers offers a comprehensive range of moving services, including packing, loading, unloading, and storage solutions. We understand that every move is unique, so we offer personalized services tailored to meet your specific needs. Whether you're moving across town or across the country, we have the resources and expertise to ensure that your belongings are handled with care and transported safely to your new location.
Dependable and Reliable Service
At New Generation Moving & Storage, we believe in providing dependable and reliable service to our clients. We take the time to listen to your concerns and answer any questions you may have, ensuring that you feel confident and informed throughout the moving process. We offer competitive pricing and a commitment to customer satisfaction, so you can trust that your move is in good hands with us.
if you're looking for a reliable and efficient moving company in Easton, Massachusetts, look no further than New Generation Moving & Storage
Get in touch with us today to request a free quote and take the first step towards a successful move. Our team is ready to help you every step of the way.