Moving Hacks 101: Simplify Your Relocation with New Generation Moving and Storage
Reaching your destination while transporting all your belongings from one place to another can be a daunting task. Moving is not only overwhelming, but it also involves a lot of physical and mental strain. Thankfully, moving companies like New Generation Moving and Storage have made it easier and more convenient for people to relocate.
In this blog post, we'll be sharing some of the most innovative moving hacks that will help simplify your relocation. These hacks will not only save you time but also reduce the stress that comes with moving. In addition, we'll explain the benefits of hiring professional movers, particularly the team at New Generation Moving and Storage.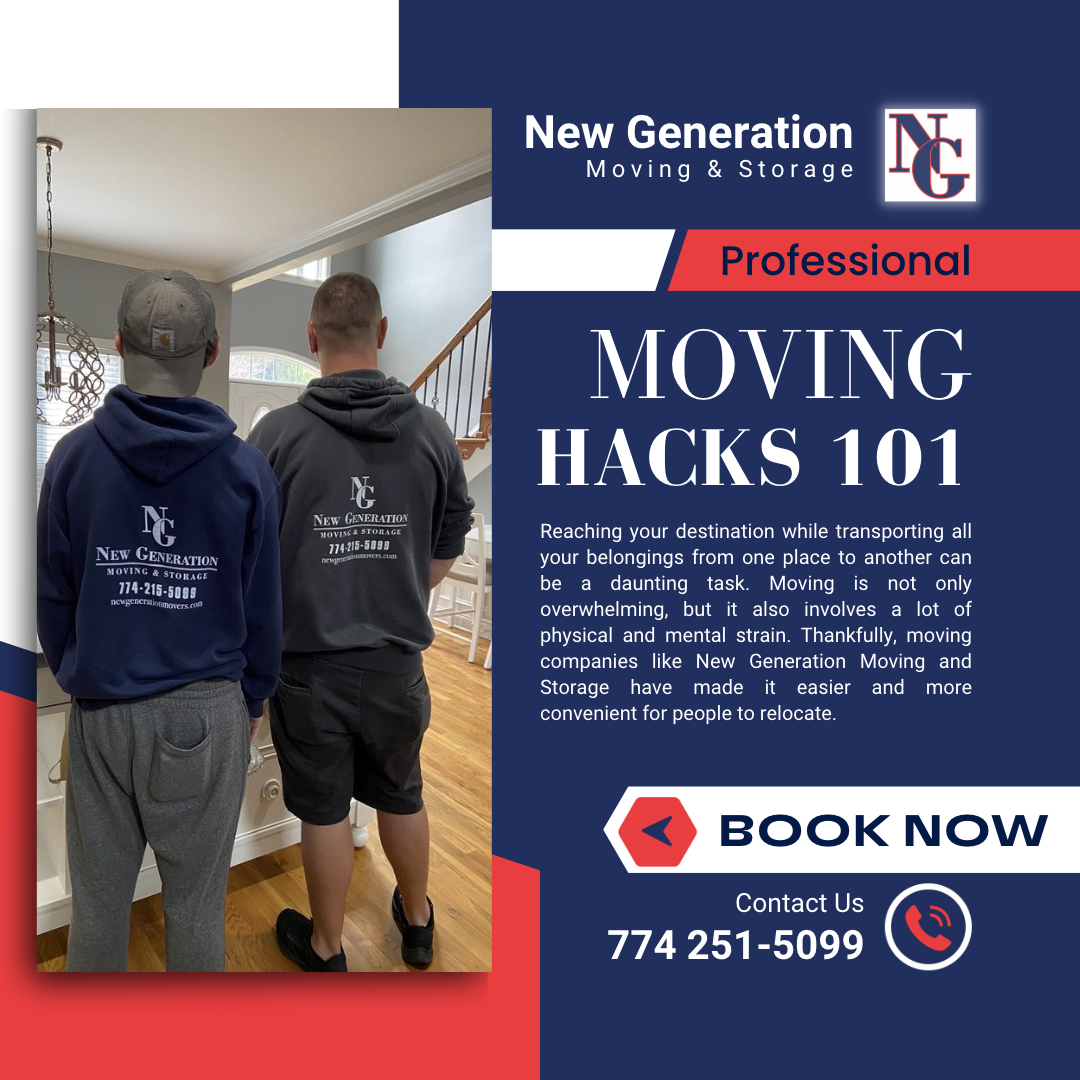 Planning Ahead
Planning ahead always makes things easier. So, it's crucial that you create a to-do list with a timeline when planning a move. Having a checklist can help you stay organized and accomplish tasks more efficiently. It's also important to book your moving company well in advance to avoid missing out on the dates that you want.
Decluttering
Before you start packing, go through all your belongings and make sure to keep only what's necessary. Moving is an excellent opportunity to declutter your home and dispose of items you no longer need. Donate or sell items to reduce the amount of stuff you have to move, making it lighter and easier.
Professional Packing Materials
One of the biggest challenges of moving is packing one's entire life into boxes. However, you can make this task much easier with proper packing materials. Professional movers, like New Generation Moving and Storage, provide high-quality packing materials such as bubble wrap, packing tape, packing paper, and boxes to make sure your belongings are safe during transport.
Labeling
Labeling every box makes it easier to unpack when you arrive at your new home. Place a label on each box containing a description of what's inside and which room it belongs to. This will make it easier for the movers to identify which boxes go where, and should any boxes remain unpacked, it'll be easy to keep track of them.
Hire Professional Movers
The most comfortable, easiest, and stress-free way to move is to hire a professional moving company. They are experienced and know exactly how to handle your items. By hiring a company like New Generation Moving and Storage, you'll benefit from their expertise and the great customer service they provide.
Moving can be a complicated and stressful process. But with a bit of planning, decluttering, packing, labeling, and help from professional movers like New Generation Moving and Storage, you'll significantly simplify the process and reduce stress. The next time you move, try incorporating these hacks to make it even easier!